THE RELENTLESS race
Saturday, MAY 18th, 2019: philadelphia, Pa
A RACE for All: ages, ability levels, and communities
Bridging philLY & NJ, Indoor & outdoor, mental & Physical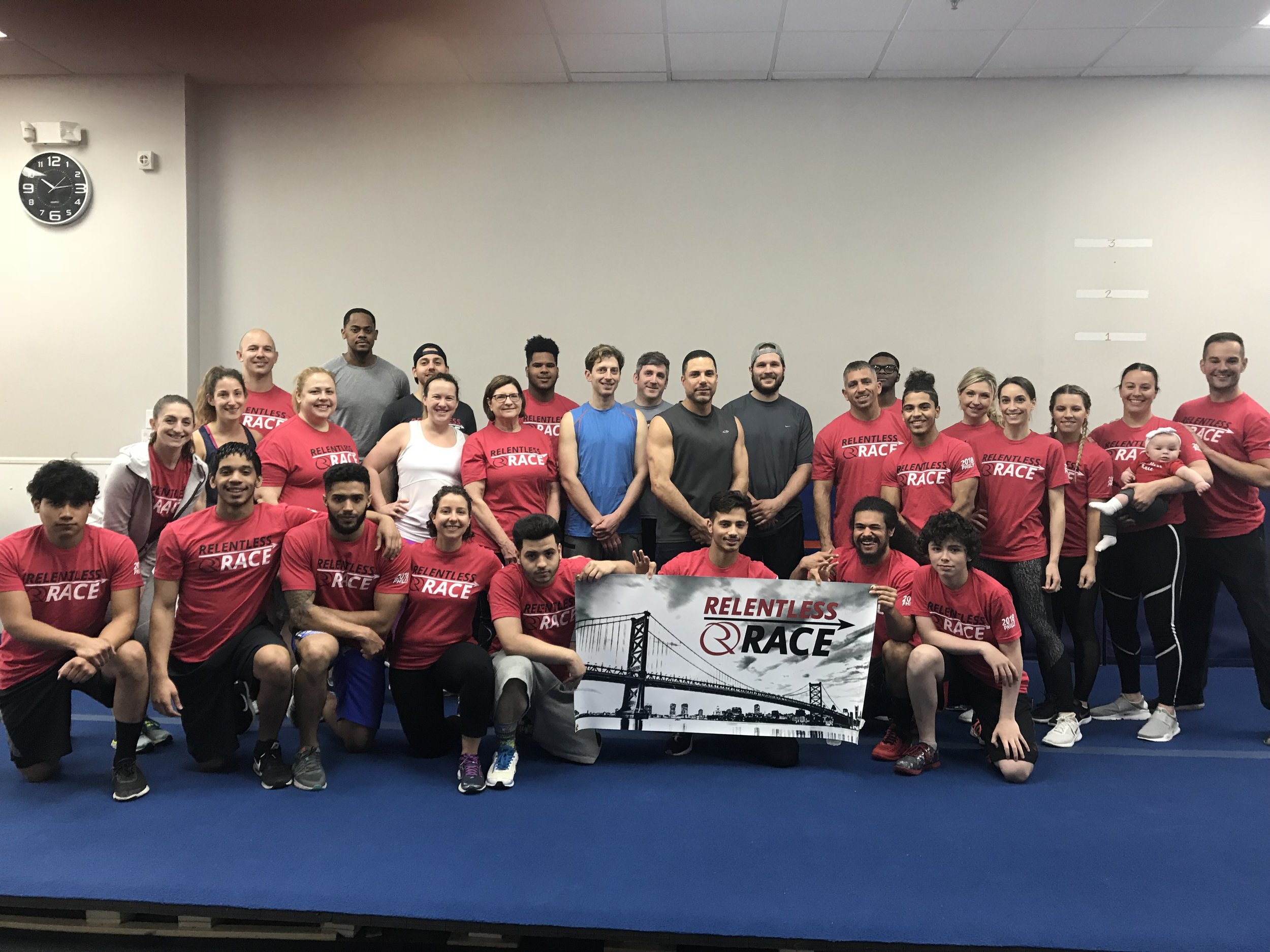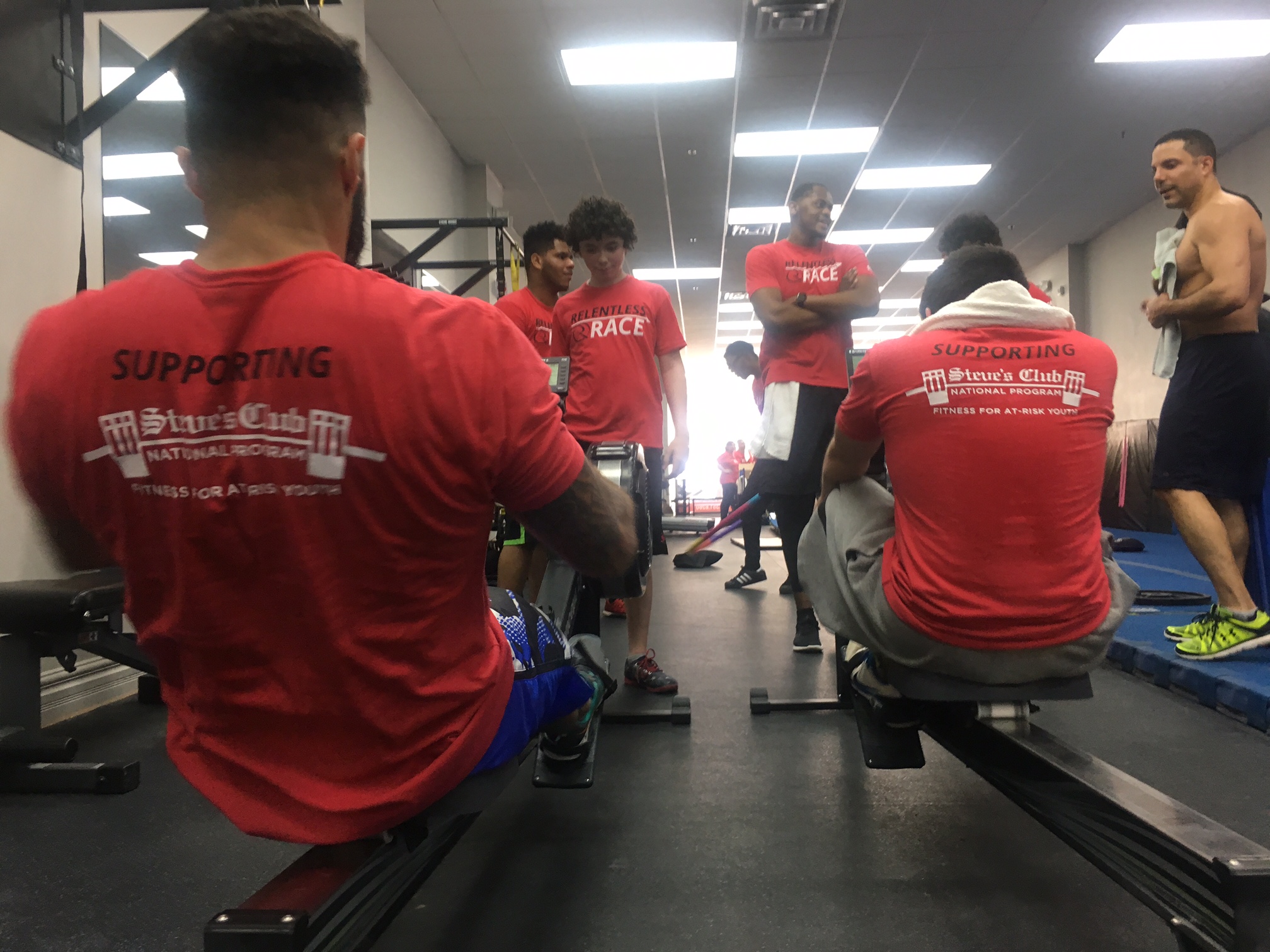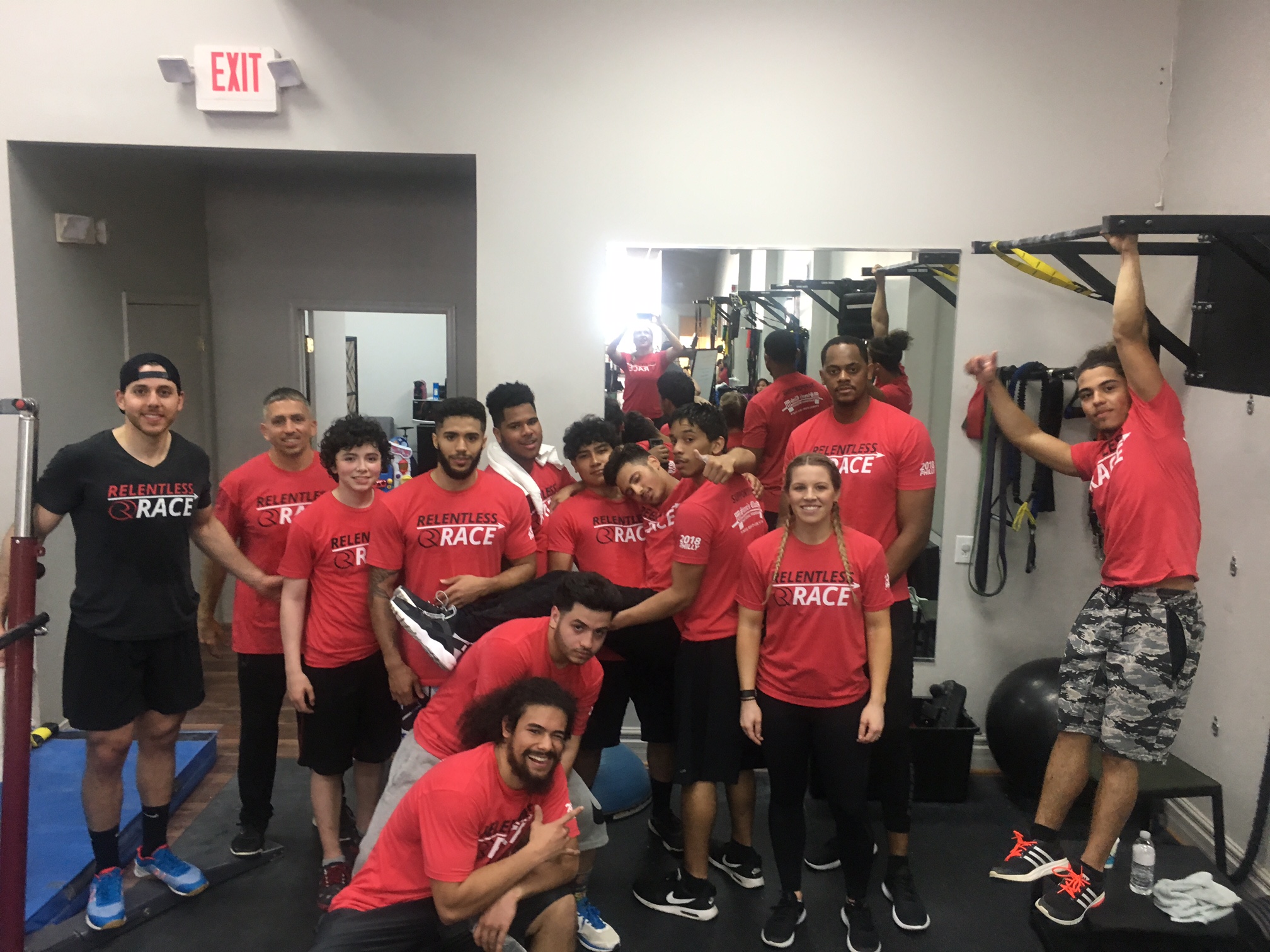 what?
Over the years, Team Relentless has rocked our share of races. Somewhere along the road we developed a strong urge to create our own experience - one that is inclusive, not intimidating, and yet still challenging on both the physical and mental fronts.
The Relentless Race has an environment like no other, as we race in teams alongside our non-profit partner Steve's Club. It creates a unique blend of fun, intensity, and togetherness. We think you'll love it :)
Kicking off the tradition in 2017, each year we race in the Spring in Philadelphia (at Relentless Fitness and the surrounding areas) and in the Fall in NJ (at Steve's Club and the surrounding areas). This creates an ever-changing race and endless outdoor possibilities.
WHEN AND WHERE?
saturday, may 18th
Adult flights available at 10:00 and 11:00am, Kid flight at 11:30am
relentless fitness
722 Chestnut Street, Philadelphia, PA 19106
HOW?
A Relentless race slot costs $100. 50% of proceeds go directly to Steve's Club!
Your slot comes with a race t-shirt, as well as a few other race day goodies.
SELECT YOUR START TIME WHEN PURCHASING:
A NON-PROFIT BENEFITING
AT-RISK YOUTH THROUGH FITNESS
In 2013 Marissa volunteered in Camden, NJ and met this amazing group of teenagers and its leader, Steve Liberati.
In 2014 we funded 20 Steve's Club teens to attend the Spartan Race with us and Roger had a chance to spend countless hours with the Club in NJ.
In 2015 and 2016, we expanded the team and strengthened the bond between Relentless and SC.
In 2017 and beyond, it's the Relentless Race that leads our charge to support our non-profit partner. No one else is delivering coaching more efficiently to teens who can use it.
Steve's Club now has 30+ locations nationwide and operates lean, meaning more of your donations go to where they're needed most! One month for a teen costs $25. This allows he or she to come in after school each and every day of the week for hours of fitness and positive mentorship, affording an incredible opportunity.
Our GOAL is to SEND 2 KIDS TO LEADERSHIP CAMP THIS SUMMER (2019). Let's make it happen!
we're so, so grateful for your support!
join the team
We're excited to welcome you
to Team Relentless!
Get in touch and we'll work with you to build
the perfect program together.
or call
215-351-6260
for more details.